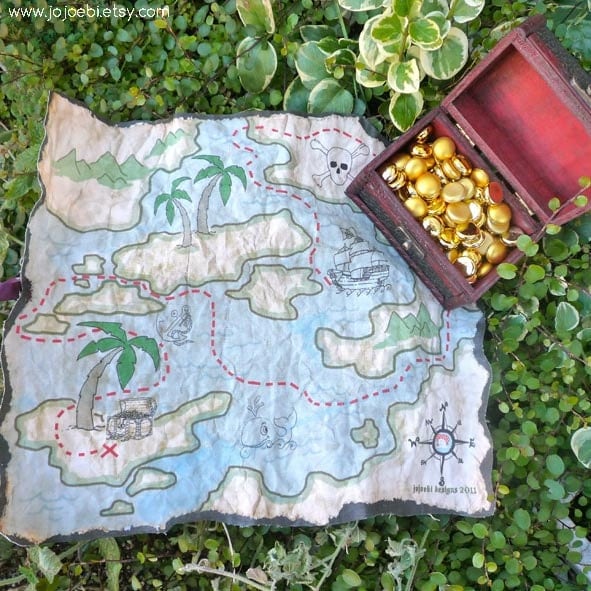 Listen up all participants in the
Treasure Boat Exhibition
!
BIG Kids Magazine
has decided to host a give away for all of you sending in an entry! This give away is a collaboration with the wonderful artist Jo in Japan, The price given away is a beautiful
Treasure map
, read here below:
The map is printed with child/environmentally friendly inks and it is printed on study cotton/linen cloth so it is up for taking a good beating. The edges are sealed to prevent excessive fraying and it ties with a ribbon. My son has been playing with his since Christmas and loves it, it has been on all kinds of adventures, depending on whether he is a knight, pirate or ninja!
Please visit Jo´s blog here jojoebi.blogspot.com.
This give away is open for everybody sending in your Treasure Boats, one chance / family or kindergarten ( you have one chance to win even if you are sending in 1 or 8 boats!) The winner will be chosen by me and random org, in the order your entries will be landing in my mailbox. Deadline is the 20th of January. The winner will be announced after that date. Good Luck!