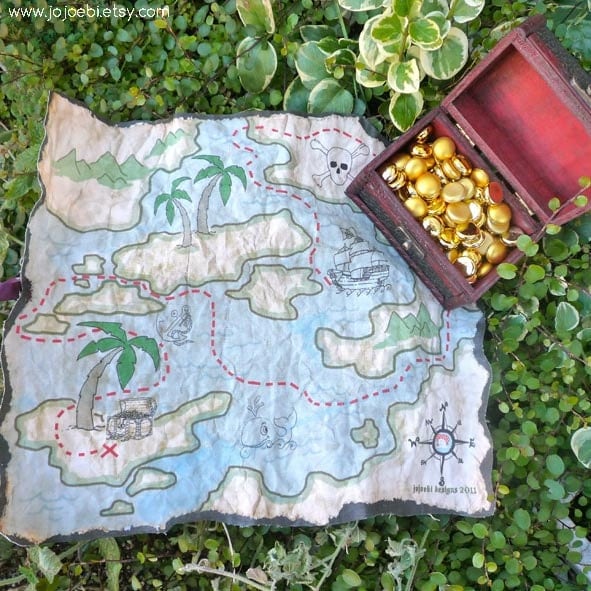 Congratulations to Liza Alavaara, Maiken, Julia and Emma! You have through your entry in the Treasure Boat Exhibition won the Treasure Map by
jojoebi design
! Winner is contacted by mail.
Thank you to all participants in the Exhibition, we have got 33 boats sailing the seas. I will be happy to publish the Exhibition in the end of March, when the Treasure Maps issue of
BIG Kids Magazine
is out. I will return with exact dates, and addresses on where you can get hold of your own copy of the magazine. So please be patient!